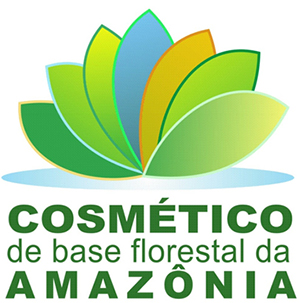 On November 27, 2013, the "Structuring Project for Amazon Forest-Based Cosmetics" was officially launched at the headquarters of Sebrae in Manaus, Amazonas.
The launch featured a seminar, whose schedule is set out below, where presentations involving everything from Biodiversity and the Green Economy to German Technologies for Extraction of Oils for the Cosmetics Industry were given.
At the end of the launch, a Declaration of Reference was signed by the following officials who were present:
Dr. Nelson Rocha, Superintendent Director of SEBRAE / AM
Dr. José Guilherme Barbosa Ribeiro, Superintendent of SEBRAE / MT and Director of ABASE
Tomas Inhetvin, Director of GIZ German Technical Cooperation
The cosmetics industry comprises 2,277 companies, of which only 20 are large. However, small and medium sized companies, which correspond to the majority, estimated at around 99%, and which generate a substantial net annual volume of taxes, do not have the same competitive advantages as the large firms, which hinders the penetration of the small-sized companies especially in some strategic niches of the domestic market. According to 2012 data from Euromonitor International, Brazil is already the world's third largest cosmetics market, only the United States and Japan being larger. It is estimated that in four years we will reach the first place.
Through the "Structuring Project for Amazon Forest-Based Cosmetics", SEBRAE will enable improvements for Micro and Small Enterprises in this segment, promoting the sustainable development of the industry through social integration, encouragement for entrepreneurship, and technological innovation in the Amazon Region.
This project will add value and benefit an entire chain, from seed collectors and oil producers in entrepreneurial communities to micro and small cosmetics companies, in addition to technicians, managers, coordinators and leaders of SEBRAE's Amazon Region offices, which cater for different segments, especially local communities and industries.
Another target will be public policies, which will benefit from real studies and comparisons with measurable indicators, making it possible to draw up new policies that will promote the growth of the local ingredients and cosmetics industry in an orderly fashion, within basic sustainability criteria such as maximum efficiency and low waste generation.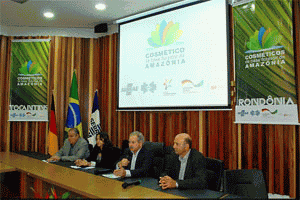 SCHEDULE
14:00 Opening Ceremony

WELCOME TO THE PARTICIPANTS
Dr. Nelson Rocha
Superintendent Director of SEBRAE / AM
14:20 – PRESENTATION OF THE STRUCTURING PROJECT FOR AMAZON FOREST-BASED COSMETICS
Wanderleia dos Santos Teixeira de Oliveira
Regional Project Coordinator – SEBRAE / AM
Tomas Inhetvin
Director – GIZ German Technical Cooperation
14:40 – COSMETIC INGREDIENTS FROM BRAZILIAN BIODIVERSITY
João Matos
Biodiversity Consultant
14:55 – BIODIVERSITY OF THE AMAZON REGION: SOURCE OF INNOVATION IN COSMETICS
Paola Patriarca
Consultant R&D INNOVATION
15:10 – BRAZILIAN BIODIVERSITY / COSMETICS AND GLOBAL GREEN ECONOMY
Maria Beatriz Martins Costa
Director – Planeta Orgânico
15:25 – GERMAN TECHNOLOGIES FOR EXTRACTION OF OILS FOR THE COSMETICS INDUSTRY
Klaus Moller
Director – Anton Fries Equipment / Germany
15:40 – THE SIGNATORIES OF THE DECLARATION OF COOPERATION CONVENE:
Dr. Nelson Rocha
Superintendent Director – SEBRAE / AM
Dr. João Carlos Alvarenga
Director – ABASE Amazônia
Tomas Inhetvin
Director – GIZ German Technical Cooperation
16:00 – CLOSING CEREMONY
http://www.amazoniacosmetico.com.br

__________________________________________________________________________________________________________________